About Bailey's Neighborhood Pet
The History of Bailey's Neighborhood Pet
Bailey's Bath House was founded in 2000 as the first self-serve dog wash in Bellingham.
It was a novel concept that the owner, Ron Miller, had seen in Alaska and thought might be a hit in Bellingham. He named the shop after his beloved rat-terrier, Bailey. Ron retired in 2015 and now enjoys riding his motorcycle and taking his RV on spur of the moment trips around the states. Bellingham-local Brent Ahrens took over ownership when Ron retired. Brent brings an abundance of knowledge as he has been working in the pet industry since 2009.
Bailey's Neighborhood Pet now offers four dedicated custom-built self-wash stations, three full time groomers, plus a growing selection of natural pet food and supplies.
Bailey's is the go-to pet store for the Birchwood, Columbia, and Cornwall neighborhoods, as well as customers from all over Bellingham and Whatcom County who are looking for great service and quality pet products. If it's been a while since you have been to Bailey's – Come see what's new!
The Bailey's Team is made-up of animal lovers, all of whom are pet-parents!
As a mix of people with professional educations and experience-based knowledge, we're a well-rounded team that seeks to educate, not only customers, but also each other.  As each of our associates are pet parents themselves who utilize Bailey's retail and services, we understand the importance of transparency, honesty, and effective communication not only to customers, but between the entire Bailey's team. When we're running smoothly, it makes it easier and more relaxing on pets, pet parents, and us. With weekly staff meetings, consistent communication, and organization, our team can achieve above and beyond our goals in order to create a welcoming and relaxing environment for everyone that walks into Bailey's.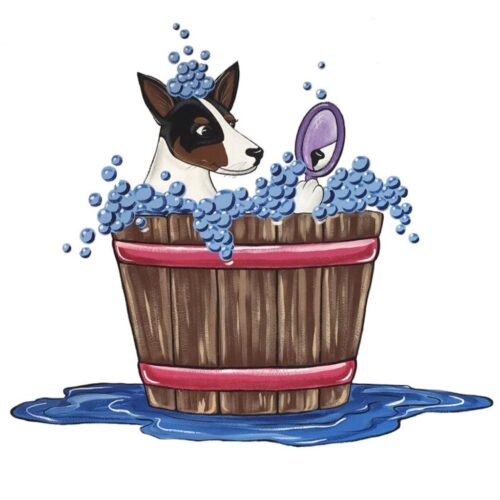 Bailey's Mission
At Bailey's, our mission is to provide a positive bonding experience for the pet, pet parent and associates! We seek to provide information for a happy, healthy, and clean furry family member, along with ensuring that our customers (both with paws and those without) leave feeling connected with and understood. We look to ensure a welcoming, family-oriented environment with integrity as our core value.
Meet Bailey's Groomers
Bailey's Groomers asked their cats to partake in the family photos, however due to their busy schedules, they were unable to make it to the photo shoot.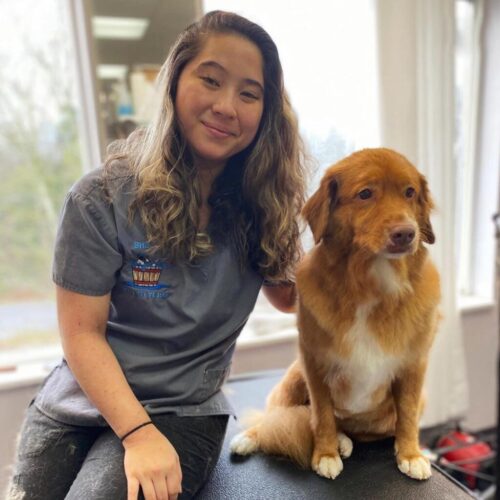 Shelby Asakura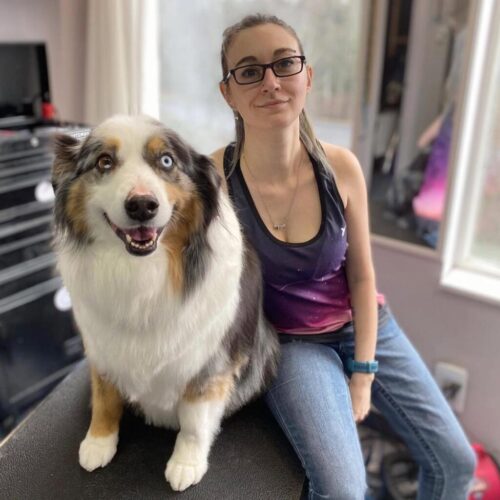 Lyndsey Withers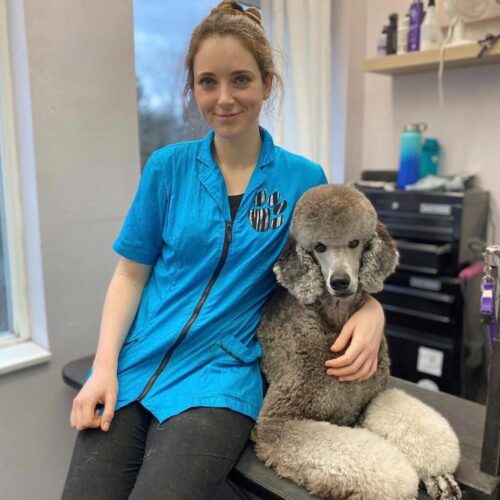 Amber Scott
Bailey's – Bellingham's Original Self-serve Dog Wash