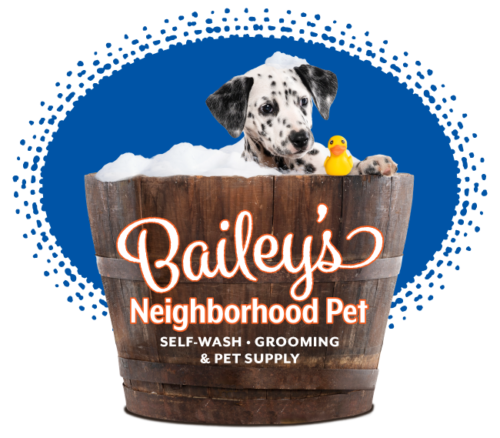 Think Local First!
Locally Owned – Proudly Serving Bellingham since 2000.
Bailey's Neighborhood Pet  stocks a variety of high-quality pet food including frozen raw, lightly cooked, freeze dried raw, canned, dry foods, plus a wide variety of treats and toys for your dogs and cats.
Current Self-Wash and Retail Hours
Monday – Friday: 10 am to 6 pm
Saturday & Sunday: 10am to 5 pm
Walk-in Nail Trim Hours
Monday – Friday: 10 am to 2 pm
*Please respect our opening hours as we often have special needs animals in the shop before opening hours.
Full-Service Grooming By Appointment 7 Days a Week
Notice: We are currently FULLY BOOKED for GROOMING and are not accepting new haircuts. However if you have a short haired dog we are accepting new bath and nail trim customers.
Please call 360-733-9274 to schedule your appointment.
Bailey's – Bellingham's Original Self-serve Dog Wash